New ideas don't come easy, it requires creative thinking for people to came up with innovative and original ideas
Today it is hard to imagine success in any field without creative ideas and solutions. Both start-ups and organizations with a considerable reputation on the marketplace rely on brilliant, yet practical ideas, improvements, innovations and new ways to manage their people and businesses.
What is it that makes creativity one of the key entrepreneurial competencies, if we dig into details?
For one thing, generating multiple ideas helps pick the one which is in line with the previously defined criteria; be it an original theme for marketing the business or a practical solution that will be cost-effective and add value to value to the customer. Issues with recruiting the right people for the project? Maybe it is good to look out of the box of standard recruitment channels and procedures to find and attract talent? If a process is not optimal, creative spirit of the team can find the solution using tools and techniques boosting innovative thinking.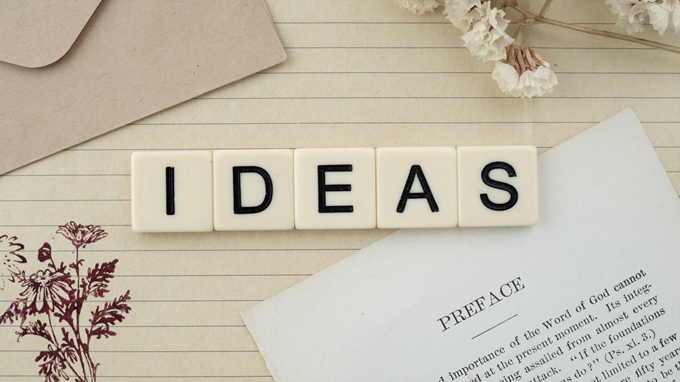 How to come up with new, original and valuable ideas?
There are many ways to use our creative potential to the full, one is to stay open and curious by asking the right questions and framing the problem in a correct way. Remember – the quality of your questions will translate into the quality of solutions!


Another creativity booster are limitations. Quite a paradox, these are often the constraints that mobilize our creative power; think about ingenious architectural solutions for irregular shapes of rooms, houses, and gardens! Likewise, many popular dishes (e.g. pizza) were created with the lack of products rather than their abundance.


Nothing new on earth is another approach that uses, redefines and improves what has already been there. In fact, it is difficult to think of something entirely new but building on already existing ideas may bring brilliant effects. The trick is to challenge the old ways, combine and experiment with new contexts, business models or get inspired by apparently different domains or areas.


Finally, when thinking about innovative products, services or solutions, we must keep value to the customer and their needs in mind. The idea is as good as it is acceptable for the user, and to achieve it we should be prepared for experimenting, prototyping, presenting the project and acting on feedback from the customer. It does not make much sense to get discouraged as practically everything around us is getting improved on an ongoing basis, no matter how great the reputation of its producer is!